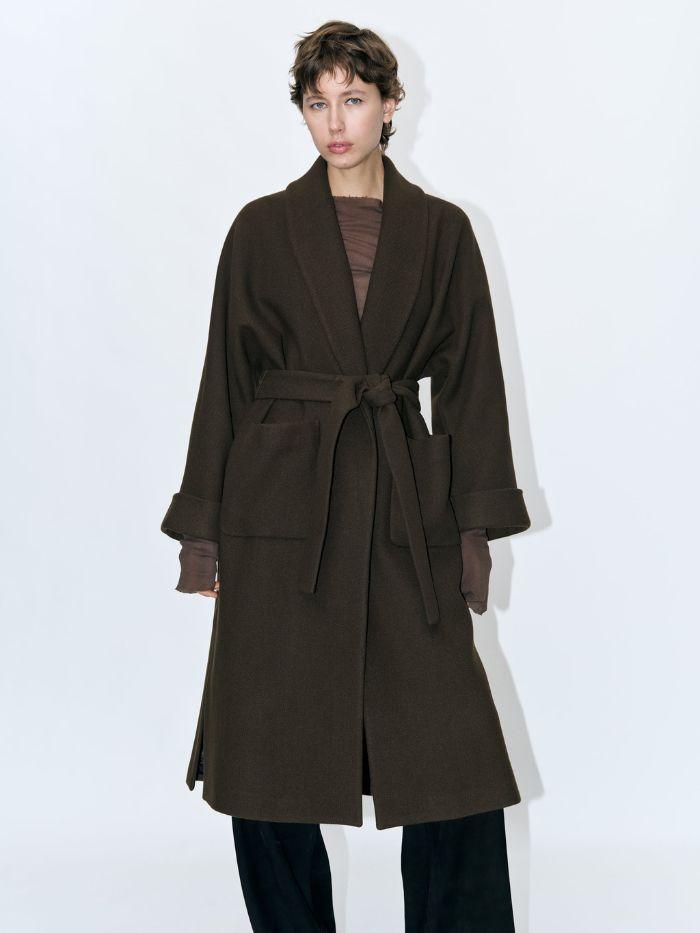 Thanks to the Great British weather there are only a couple of months out of the year that we're not hastily wrapping ourselves up in cosy layers. After a particularly brief summer and bright but crisp autumn, we're ready to resume business as usual and get back into sensible winter dressing, so naturally while I was scrolling through Zara's new-in section (one of my favourite past times), I immediately started thinking about winter outfit building.
Aside from the premium partywear and particularly good accessories (more on those later), Zara is currently full of perfect knits, designer-looking tailoring and thick winter coats, everything you could possibly need for a very stylish season. And, as it turns out, you don't need to spend four figures to look like you did, as this high street hero has replicated some of our favourite runway pieces at an affordable price point, and it took all of my strength not to overload my basket with plenty of the site's hidden treasures. 
As Zara pieces tend to sell out in no time, we've put together five completely different but equally expensive looking outfits that you can start wearing now. From easy, office-appropriate looks to chic weekend loungewear, keep scrolling to see five Zara winter outfits well worth adding to your roster. 
Style Notes: Looking for an easy weekend outfit that always looks polished? Start with a pair of leggings and work upwards from there. A dressy coat will elevate any outfit, and the right accessories can take a look from laidback to luxury in just one step. 
This looks like it cost three times its actual price tag. 
Stirrup leggings look great with flats too. 
Mid-heel boots are all we want to wear right now. 
This comes in black too. 
Mixed metals always look expensive. 
This ticks off at least two major coat trends.
It's well worth buying one of these in all four colours. 
The dream slouchy fit.. 
There's no outfit these wouldn't work with. 
I love this cushiony, soft take on a quilted scarf. 
Style notes: If you're not sure what to wear for the festive party season, before you reach for another LBD, allow me to suggest the versatile satin slip dress. They look amazing with everything from fluffy cardigans and flats to oversized blazers and heels, and this year we're opting for subtle colours and sparkling accessories for an unforgettable evening look.
A great black blazer should be considered a wardrobe staple. 
Liquid smooth with an incredible fit. 
You'll get plenty of wear out of a pair of black heels. 
A sparkling crystal bag is always a party starter. 
So pretty. 
It's official—red is everywhere right now.
Tuck into jeans and add an ankle boot. 
Sensible mini skirts really do exist. 
Finally, comfortable boots you can wear all day. 
It's suede season. 
Style Notes: This luxe loungewear look is comfort to a T. There's no need for tight jeans, fussy dresses or contending with all the bells and whistles when a stripped back outfit looks this good, especially on the days you have 5 minutes to throw something together. Wear at home with socks, out for errands with the coat, and swap the clogs for leather loafers to wear to the office. 
Consider this a wise investment.
A chic spin on the cardigan.
You can buy the matching cardigan too and wear as a co-ord. 
These might have convinced me away from Birkenstocks. 
Black or cream, black or cream… the decision is yours. 
Up Next, I'm Cashmere Obsessed: This Is Where You Can Find the Best High-Street Pieces