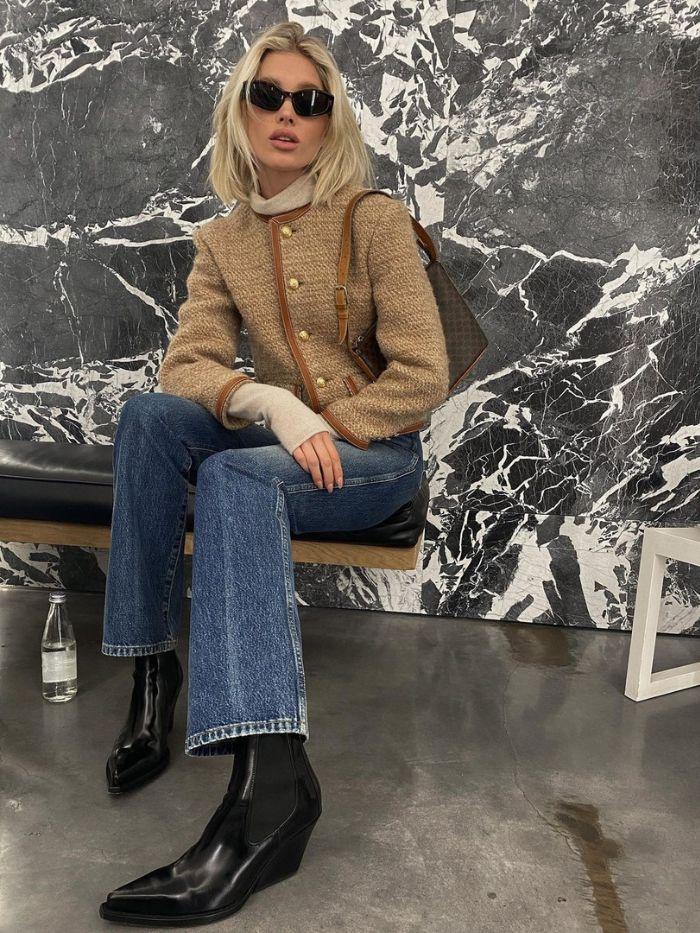 Is it just me, or is "old money" style so popular right now? Everyone is opting for more classic, high-quality pieces that make their outfits look ultra expensive. However, recently I've been seeing this particular aesthetic make its way into the beauty industry, with lots of timeless, chic hairstyles gracing my Instagram and TikTok feeds. Of course, the bob hairstyle is taking centre stage, but forget your usual iterations of the short haircut because I'm calling it: The old money bob is the chicest style to opt for this winter. I know what you're thinking, not another bob trend to get on board with. But don't panic, as this is such an easy style to recreate, and I just know that it will be in fashion for years to come.
What I love about this bob hairstyle (and what makes it stand out from the rest) is the fact that you can tailor it to suit you, no matter what your hair type. The main difference is that this style has a super elegant, polished finish, and often sits in line with or just below the jaw. When it comes to styling, think voluminous roots, bouncy curls and glossy ends that turn inwards, giving off all of the glossy vibes. A lot of people are also opting for face-framing layers to give it that '90s feel, and it's safe to say that I am obsessed. If you really want to lean into the old money aesthetic, don't forget to add a pair of retro sunglasses to finish off the look!
If you like the sound of this trending short haircut, keep on scrolling for all of the inspo pics you need to take to the salon…
The shine, the volume, the curls…this is old money hair at its finest.
See? Told you a pair of sunnies finishes off the look perfectly.
I love these natural, face-framing layers that really give that 90's feel.
If you're feeling brave, you could even opt for curtain bangs.
This bob pairs perfectly with elevated winter fashion.
Notice how the ends of the hair are subtly rolled under here? This is the key to an expensive-looking haircut.
Whenever I think of the old money bob, I immediately think of Zendaya.
If you're not into big curls, not to fear, as this style also works perfectly with straight hair.
The key to this style is keeping your hair looking as healthy as possible. I tend to use a detox shampoo once a week to remove any buildup and leave me with fresh, bouncy locks.
To add that 90's volume to the roots, try a texturising foam like this one from Living Proof.
Want those voluminous curls? You can't go wrong with rollers, and I'm a big fan of these Babyliss ones.
Finally, add some shine spray for that glossy finish. 
Next Up: According to an Expert, These Short Hair Trends Will Be Everywhere Next Year