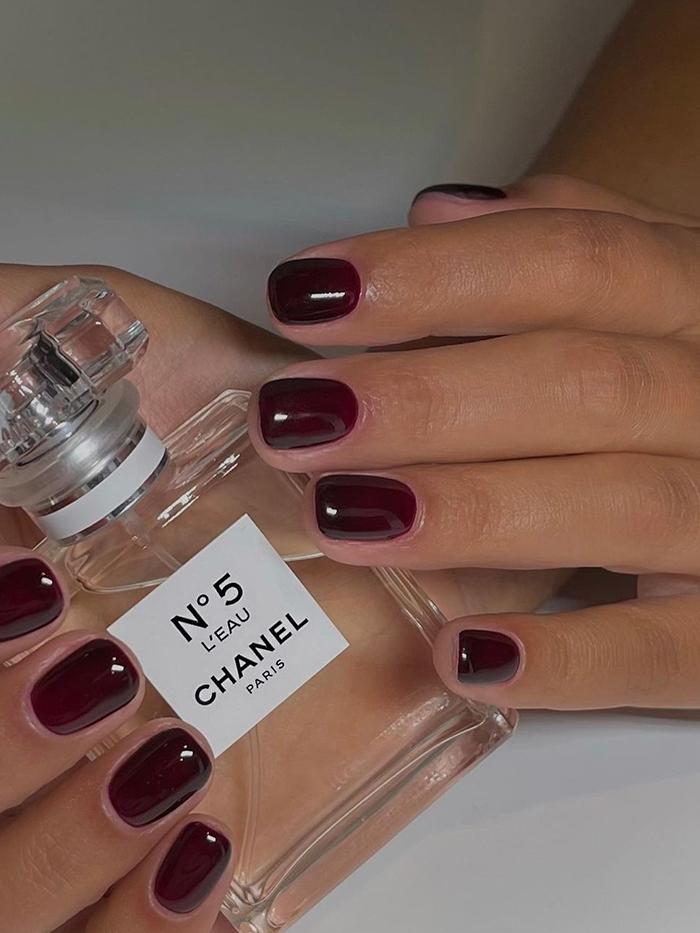 Whether you're a burgundy gal, a true-red devotee or someone who is more partial to a fiery shade of scarlet, it's fair to say that red is the most classic nail colour there is. In our experience, it also seems to be a particular favourite of the fashion girl—which makes total sense since a bright red manicure is one of the best ways to elevate your look or add a pop of colour to a neutral outfit,.
Without further ado, I present to you the 14 red nail polishes that come beauty editor approved. We've done the testing so you don't have to. Scroll down to see my shortlist.
Picture this on long, oval nails… The epitome of loud luxury.
Fifth Avenue is a classic because it works well for both warm and cool skin tones.
Looking for an affordable red? H&M's nail polishes are surprisingly pigmented and long lasting.
This rich, dark red is ideal for autumn and winter.
Arguably one of the most famous nail polishes of all time, Rouge Noir is so dark, it's almost black.
Russian Roulette is a warmer-toned red, making it perfect for pairing with warm skin tones.
This fiery red captures the exact shade of a chilli pepper.
If you're not a fan of a true red, try this muted berry shade.
This dark wine red has a high shine finish which looks so chic on longer nails.
No one does red nail polish quite as perfectly as Chanel…
Whether applied on every nail or worn as an accent nail, Moscow will always add an eyecatching pop of colour.
This cool-toned raspberry red is bold, bright, and ideal for drawing attention to short nails.
Not quite red and not quite orange, I love this punchy shade on toes in the summer months.
When I'm feeling indecisive, I always come back to this wearable vintage red.
Next Up: 84 Incredible Nail-Art Designs to Screengrab Before Your Next Salon Trip