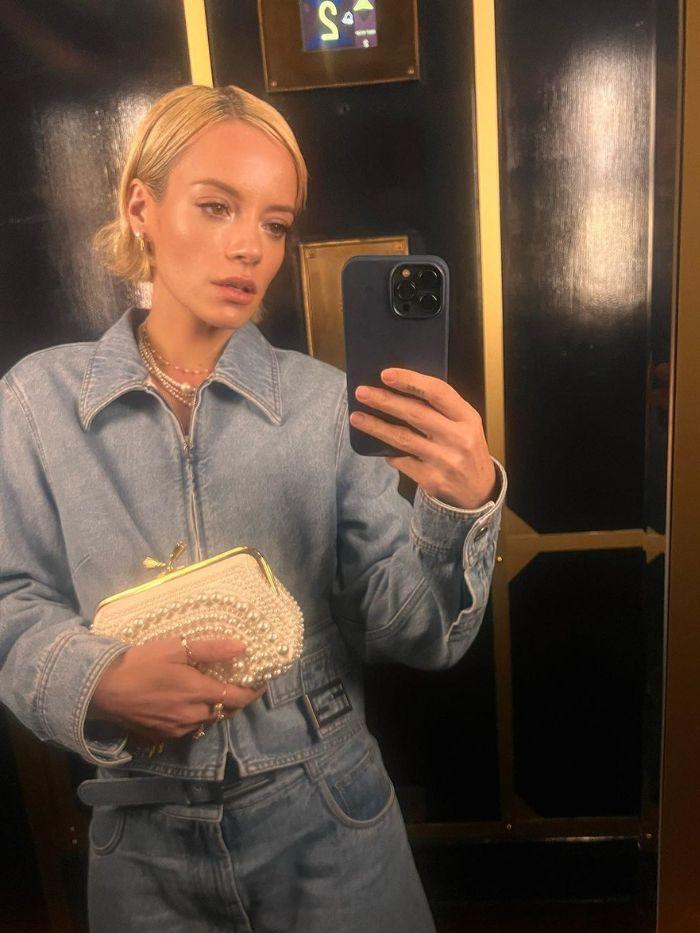 New year, new hair, right? Although I don't believe in reinventing yourself every time January rolls around, there is something to be said about a fresh haircut to start the year off in the right way, and nothing says fresh like chopping off your ends and going for a shorter style. It's no secret that short hair has grown in popularity over the last year or two, with the likes of Hailey Bieber and Zendaya convincing everyone to get a bob hairstyle, but what's in store for 2024?
I know we're only in November, but anyone that knows me knows that I like to plan ahead, so yes, I'm already thinking about next year's trends. In fact, I decided to reach out to Emma Vickery, creative director at Percy & Reed, to find out what short hairstyles and haircuts we can expect to see everywhere in the new year. Whether you like chic, simple styles or something a bit more creative, there is something for everyone. So, without further ado, keep on scrolling for the biggest short hair trends of 2024, and make sure to get your appointment booked in before everyone else decides that it's time for a refresh…
Yep that's right, the bob haircut isn't going anywhere for 2024. "The bob era is back," says Vickery. "We've seen much more fluid shapes over the past couple of years, but I think it's time for more structured shapes to return."
I personally love a structured bob, as I think it looks super chic. Think sharp edges, blunt fringes and not a layer in sight.
A blow dry brush is great for structured bobs as it will give you that really sleek, smooth finish.
For any flyaways, Larry King has got you covered with this handy kit.
If you're blessed with curly or wavy hair, then embrace your natural hair texture with this cream from chic haircare brand Ouai.
"In addition to the bob hairstyle, we have the #grungecore trend that was a big hit this season," says Vickery. We can expect to see this a lot more next year, but according to Vickery, the grungy haircuts will feature stronger outlines.  
These grungy hairstyles are perfect for those of you who like a bit more of an 'undone' look. They are a lot more low-maintenance than other short hairstyles as you can have so much fun when it comes to texture and styling.
Speaking of texture, this spray from Living Proof is great for adding volume to the hair.
You can also get a texturising cream to help give natural movement.
To hold your new hairstyle in place, don't forget to apply some hairspray.
Forget the slicked-back bun, as 2024 is all about the slicked-back bob. I've been seeing this style everywhere as of late, and I have no doubt that it will remain in fashion for the foreseeable future. 
"This bob can be styled with a firm gel and a comb to create that slick look," explains Vickery.
This hair gel is great for getting that slicked-back look, and it's super affordable too.
A comb will also come in handy when recreating this hairstyle.
I love these wax sticks as they are great for slicking back your hair on the go.
Here at Who What Wear UK, we are all about embracing your natural hair texture, so why not try lived-in layers for 2024? "Lived-in, softer shapes will continue to rise," says Vickery. "People want the ability to be low maintenance and versatile when styling to suit the busy lifestyle that they lead."
If this picture doesn't tempt you to cut your hair, then I don't know what will.
To keep your layers fresh and bouncy, try a detox shampoo to remove buildup.
Then use a styling cream to help your hair hold its shape.
For a glossy, shiny finish, I always recommend this Olaplex oil.
Next Up: If You Have Thin, Fine Hair, These Are the Best Short Hairstyles for You