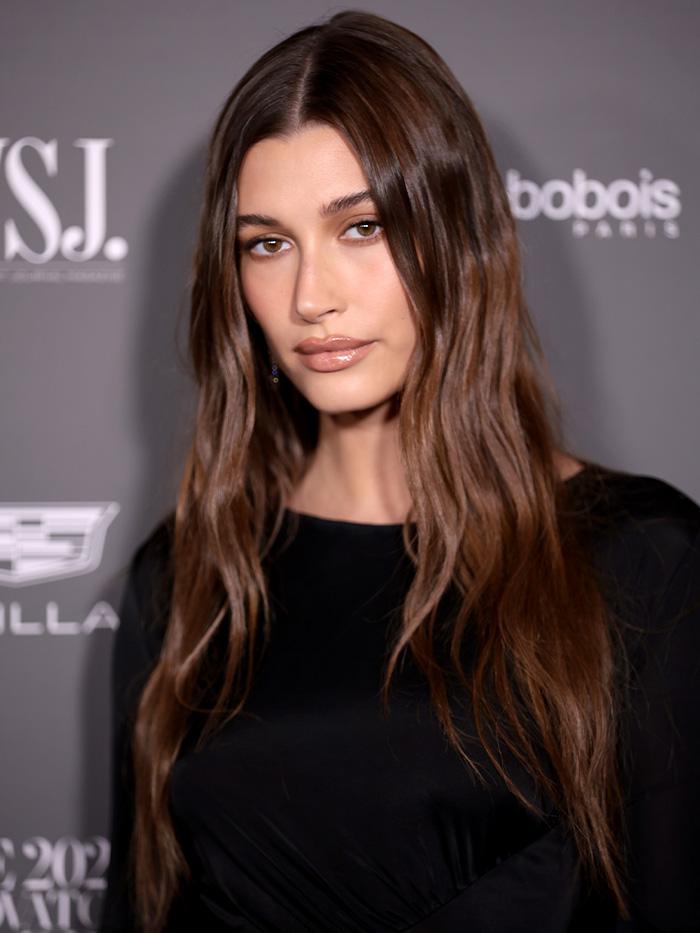 It seems like no matter our given hair, most of us spend way too much of our time wishing for something else. Those with curly hair will go to great lengths to straighten it, just as natural brunettes will spend hours in colourists' chairs trying to achieve the perfect blonde. And while everyone has the right to express themselves through the haircut, colour, or style of their choosing, education around best practices for one's own hair could be the difference between hating what grows out of our heads and loving it. According to Erica Conan, ColorProof director of education, this is especially true when it comes to picking the best hair colours for thin hair. 
While those with thin hair have been convinced for years that ultra-light colours are the only ones that work for this hair type, this veteran stylist disagrees. "Colour preservation is key to maintaining a healthy, thicker look to your hair," Conan explains. In fact, she thinks that as long as the right methods are used, hues from every colour family can be considered for thin hair. Read on for seven colours that work for thin hair, along with styling advice to get the most out of your colour. 
"When choosing a hair colour, the first thing to think about is the level of maintenance you are able to keep up with," Conan says. "Stay away from a single allover colour if you are not able to visit your stylist often enough to keep it looking fresh." Washed-out or faded colour draws way more attention to the less desirable characteristics of thin hair, so multi-tonal colour that doesn't draw attention to especially thin areas is a good move.
Styling tip: Conan saysthere are styling tricks you can use to mask the grow-out between colour services, such as adding volume at the root with a texturising powder or spray and hair partings that are more zigzag than straight. She says these tips alone do wonders for hiding root grow-out, thus helping hair look more full.
When your hair is in need of a lift, this spray will add oomph without making it heavy or sticky. Apply on damp hair, from root to tip, comb through and blow-dry.
Throw your hair upside down and spritz this through the hair and into the roots to achieve an effortless 'I just woke up like this' aesthetic. The fact it smells sensational is an added bonus.
Adding texture and shape to hair is a failsafe way to enhance dimension and really draw attention to colour.
While Conan is a firm believer that shades from most colour families can work well for thin hair as long as the right methods are used, she cautions against the dreaded stark line of demarcation between your colour and your roots. "Adding contrast in colour shades will add the illusion of density, but talk to your stylist about also adding a shadow root to create depth at the root area or multiple tones throughout for a 3D effect," she says. This way, there's added dimension in your hair and a little more leeway for your hair to grow out.
Styling tip: Celebrity hairstylist Nate Rosenkranz says that while creating volume is obviously important for those with thin hair, it's also crucial to use the right brushes that won't cause undue hair loss. "All brushes are not created equal. Brushing can be one of the leading causes of breakage and damage," he says. Aside from choosing brushes with bristles that glide easily through the hair, Rosenkranz also reminds us that we should always brush from end to root and be extra gentle when detangling. "Never pull through tangles or knots. This will cause breakage and damage," he says.
Our hair is most fragile when it's wet, making it a lot more susceptible to damage. This will detangle wet or dry hair without it breaking or stretching.
Personally, I trust anything by Tangle Teezer. 
A multipurpose product that not only helps with stubborn tangles but protects hair from heat damage and dryness.
"I love to see beautiful dimension in thinner hair," says Conan. "By adding multiple tones and using different colour techniques, the hair can look thicker and fuller by tricking the eye. You can choose any colour and, with the help of your stylist, achieve a beautiful multi-tonal look that adds the density you need visually." Face-framing highlights, blonde babylights, and hair-painting techniques like balayage are just a few of the options that can work well here.
Styling tip: "It's important to invest in quality heat tools. They can be pricey, but it's well worth the investment when it comes to maintaining the health of your hair," says Rosenkranz. "High-quality tools that help to protect and speed up the styling process mean less time hair is ultimately exposed to heat, reducing potential damage. This is especially true if you have fine or thin hair, which is more easily compromised. My personal favourite is the Bio Ionic 10X Ultralight Speed Dryer (£139). It speeds up the heat-styling process as well as incorporating the brand's moisturising heat technology, which helps hair stay hydrated even while applying heat."
A styling tool which infuses moisture into the hair and seals the cuticle, helping to boost shine. Take it from the expert, this is a wise investment.
A straightener which actively smoothes and restores hair at the same time. Where do we sign?
The various settings allow you to truly personalise this flat iron to your specific hair type. 
Conan is adamant that colour maintenance is of the utmost importance if you have thin hair. She says the easiest colours to care for are multi-tonal and not flat so that there's wiggle room for your natural hair to grow in a bit without being so noticeable. "This is especially important for those with thin, naturally blonde hair who choose to go darker or red," she says. "As your natural colour starts to grow out, your roots will look dramatically lighter even if you only went a couple of shades darker than your natural colour. If your hair is naturally thin and light already, it can sometimes look extra thin and even resemble bald spots in some areas." 
Styling tip: "Use every step of your routine to achieve maximum fullness with the end goal of preserving your colour and creating the illusion of thickness through your style," says Conan. She notes that special care should be taken when selecting texturising products since many of them contain salts that naturally strip away hair colour.
A shampoo that will add body and strength to fine hair, without stripping the colour away.
The perfect way to compliment the shampoo. It will leave your hair naturally fuller and shinier while helping to tame flyaways.
Just the ticket for instant volume and lift without compromising your colour. For best results, spray onto dry or damp hair, concentrating at the roots.
"If an allover colour is your goal, don't go for anything too dramatically different from your natural hair colour," says Conan. "Shades that are too far off from your natural hair colour [should be avoided] unless you can commit to a higher-maintenance colour routine. By keeping it natural, you mitigate the risk of lighter roots looking too translucent or darker roots weighing your hair down." 
Styling tip: "Fine and thin hair is especially susceptible to breakage, and the strands are often weaker and more delicate," says Rosenkranz. "Pulling your hair back in a bun or ponytail can add stress to your strands, causing tension, and ultimately, the strands can snap. Opt for a fabric scrunchie or elastic that are gentler on your hair versus one made of rubber or plastic that can easily get caught and tangled."
Each tie is made from super strength elastic to prevent snapping, while the pure mulberry silk cover protects hair from tugging.
The iconic spiral hair ring all dressed up in leopard print. Keeps hair comfortably in place all day.
Especially if you sleep with your hair up, you'll want these soft hair scrunchies. 
Often when faced with the endless possibilities that braiding extension hair provides, the length overrides the need for a multidimensional colour that works from root to tip. Long, single-colour braids often aren't colour-matched to your natural hair, which makes it easier to detect where your hair starts and the extension colour begins. In order to bypass this issue, most stylists increase the amount of extension hair added to thin strands to create a more uniform look. By blending your hair with a more natural extension colour (which can be achieved by colour-mixing extension shades) you can opt for fewer braids and hair which decreased the overall tension on thin hair.  Additionally, this help to provide your style with a depth of tones and highlights that occur naturally in hair but are rarely present in extensions. 
Styling tip: Fine and thin afro hair is often mistaken as strong due to its malleable nature. However, it is often actually low porosity hair, which means hydration is especially important when wearing coloured extensions vital. Due to the level of manipulation needed to braid, this style can often add stress to your strands that, along with dyed roots, can result in tension that ultimately leads to breakage. Opt for a nourishing foam or oil to use between washes and try using a speciality tool to undo braids when switching styles as a way to protect your hair, especially if it has been purposefully dyed to match the extension. 
Refresh your style midway and keep dandruff at bay between washes with this dry shampoo foam. 
No more seemingly neverending braid take-down sessions thanks to this nifty tool that can undo up to 8 braids at a time.
The hydration and shine in the sweet-smelling everyday oil will keep your braids at a ten till your next appointment
The rise in popularity of colours like red, blues and other bright colour shades hair's comeback has been keenly documented by celebrities and influencers across our feeds—think Rhianna and Kendall Jenner—however, choosing the right bright colour for your undertone and hair density can be hard. Between deep mahogany red to head-turning blue, the sheer depth of these colours can often cause thinner hair to appear even thinner. So instead try opting for a pastel version of your chosen hair hue. Not only does the lighter colour allow for a greater depth of tones but also makes it easier to highlight the complexity of shade that occur naturally in hair that sometimes get lost in all over bright colours.
Fading colour happens to the best of us, but this shampoo helps to keep it at bay for longer.
Keeping your newly cut fringe or curtain bangs in shape is indisputably easier with this brush – blowdryer combo.
Every jewel toned hairstyle can be made even better with a little glow. And this nourishing hair oil product to inject a little something extra.
This story was originally published at an earlier date and has since been updated.
Up Next: It's Official: These Are the Short Hair Trends Taking Over In 2023