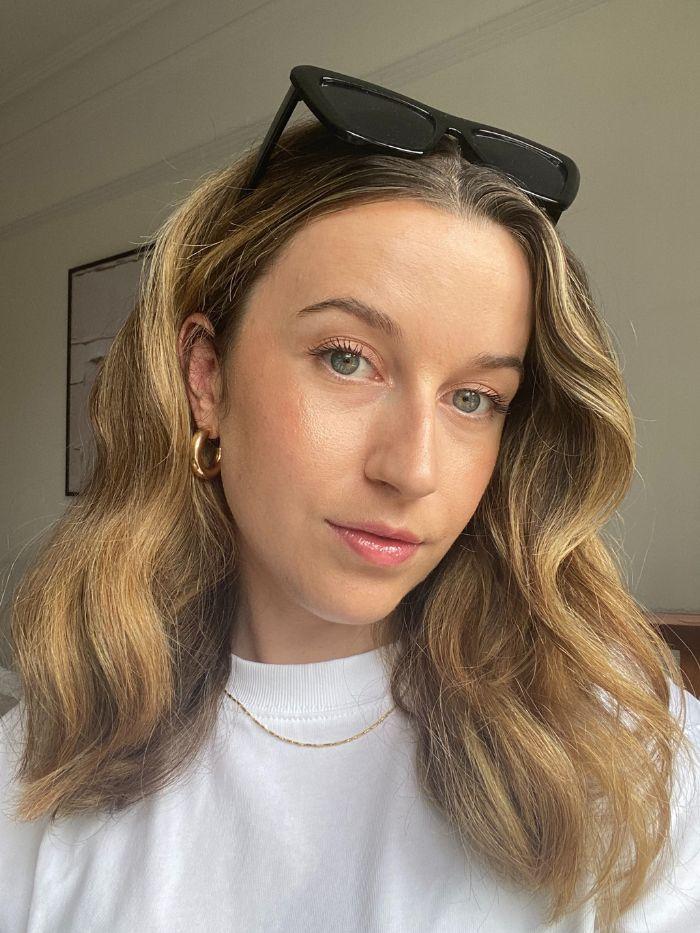 I can't tell you how many years I have spent trying to get big, bouncy waves to stay in my hair. Everytime I open up Instagram or TikTok, I always see tutorials with people using hair rollers or the Dyson Airwrap to get these voluminous curls, but whenever I try the same thing, my hair just ends up falling flat. I've practised waving my hair with straighteners, I've spent hours on YouTube trying to perfect heatless curls, I've wasted paycheck after paycheck on various hair tools, but nothing has given me the result I want. That was until a few months ago when I was getting ready at my friend's house. I had forgotten to bring anything to do my hair with, so I asked her if I could borrow something of hers, and she handed me what looked like a very simple curling wand from BaByliss. I had never been a big fan of curling wands as they didn't seem to create the bouncy, natural-looking waves I was after, but as it turns out, I just hadn't found the right one.
After using the BaByliss tool and brushing the curls out with a wide tooth comb, I was left with perfectly voluminous waves that stayed in place all night long (with a little help from some hairspray, of course). The next day I went home and ordered the exact same curling wand online, and was delighted to find out that it was only £48. Since then, I have never had so many compliments on my hair, so I thought it was only right that I did an in-depth review for any of you who also struggle to keep your curls in place. So, keep on scrolling for everything you need to know…
First things first, let me get into a bit of detail about the curling wand. Because it's a wand, the tool doesn't have a clasp in it, so you simply wrap your hair around the barrel. The barrel itself is titanium and is 28mm wide, and the long length means it's great for thicker or longer hair types. I personally have very thick, medium-length hair and I found that this was the perfect size.
The wand is super easy to navigate and comes with six different heat settings that go up to 210°C. I tend to have mine set to 190°C but this is totally dependant on your hair type. I was so impressed by how quickly the hair tool heated up, and it also comes with a handy heat protective mat and glove to stop you from burning yourself and any surfaces in your house.
In order to get the perfect bouncy waves, I always section my hair into parts, apply a heat protectant and wrap the hair round the barrel in the direction away from my face. I tend to hold it there for around ten seconds (again, this is totally dependant on your hair type and which temperature you have the curling wand at) and then after removing the wand, I hold the curl in place with my heat protective glove for around another ten seconds to help it last all day. Once all the curls are done, I take a wide tooth comb and brush them out to get that voluminous finish, and apply a generous amount of hairspray to hold them in place.
Those of you who are fans of brands such as GHD might be wondering why this curling wand is titanium instead of ceramic. When it comes to choosing between titanium and ceramic, it's important to consider your hair type and what you want from your hair tool. If, like me, you have thicker hair that you find harder to style (and harder to keep in that style) then titanium may be the best option for you, as these hair tools often have higher heat settings, heat up quicker and can transfer heat to your hair a lot quicker. That being said, because of this they can also be more damaging to the hair, so if you want something a bit more gentle, then I would recommend going for a ceramic option.
Junior Beauty Editor, Grace Lindsay, after using the BaByliss curling wand on her hair.
Overall, is the BaByliss curling wand worth it? In my opinion, yes. Not only is it super affordable, but it gives more expensive curling tools a run for their money thanks to how well it styles the hair.
Pros: Comes with six different heat settings, has a longer barrel, comes with a protective mat and glove, the titanium wand helps the curls last a lot longer and it is much more affordable than other hair tools.
Cons: Can be more damaging to the hair and doesn't come with a clasp so can be trickier to get the hang of.
For just £48, you really can't go wrong with this BaByliss tool.
If you're looking for a ceramic-coated curling wand, then Beauty Works have got you covered.
A heat protector is an essential when it comes to styling your hair. In fact, I never style mine without one.
This wide tooth comb from Kitsch is perfect for brushing your curls out after styling to get that more relaxed, bouncy look.
Don't forget some hairspray to keep your hair in place. This L'Oréal one is my personal favourite.
If you want wavy hair without using any heat, then why not try a heatless curling set? Although these sets didn't work that well on my thick hair, my friends absolutely swear by them.
Rollers are the way to go for some some serious volume. These do take a little bit longer than a curling wand, but the results are worth it.
This clever spray from GHD can be used after styling your hair to keep your curls in place.
Next Up: I Tried the Dyson Airwrap, and These Are My Honest Thoughts