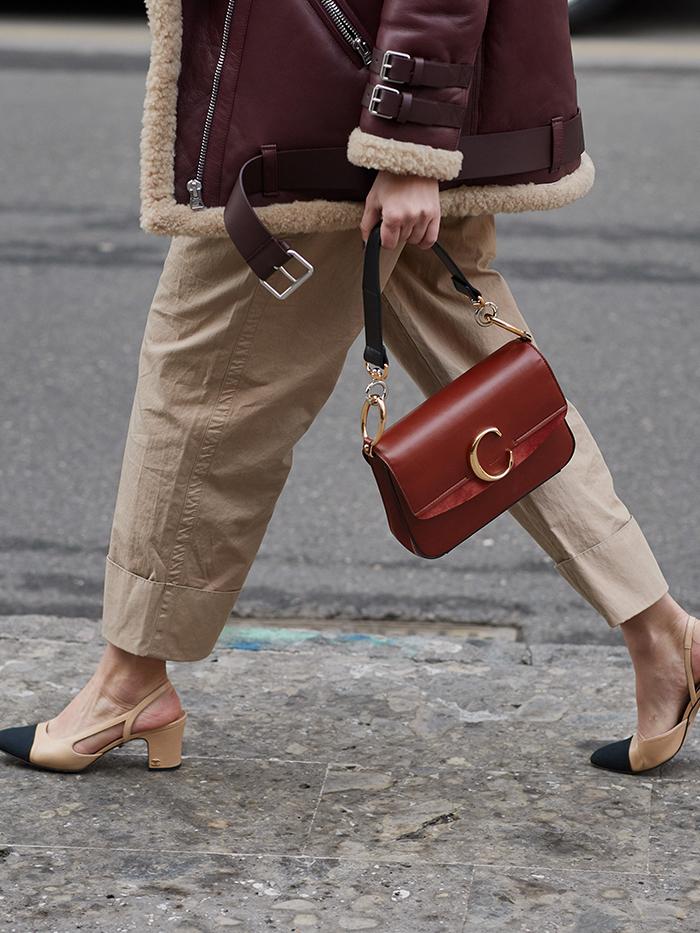 Curating a wardrobe that both inspires excitement on a daily basis and has the potential for a lifetime of looking chic is a constant project. I'm forever scanning, clearing out and whittling down my closet down to the bare bones of what I really wear and need (I also love seeing my things hung up and ready for me to pick from each morning).
Now, in my mid-thirties, I think I'm becoming better at making sensible new purchases. I can identify genuine gaps in my catalogue rather shopping blindly on a whim. Those urges still take over, and sometimes they'll result in a winner, but more often than not, we're looking at a batch of DPD returns.
I also have come to terms with acknowledging the power of bulk or repeat buys: If an item, trend or brand is my thing for a long stretch of time, there's a green light to continue as is. It's okay to own 20 navy jumpers if all you wear is navy jumpers (or, in my case, printed dresses).
But even for those well versed in capsule wardrobe–building, it's still useful to understand the classic pillars of any given part of your collection. The team here has been endeavouring to break those elements down over the past few months so that you can be laser-focused in your future shopping excursions.
From how to assemble the ideal beauty kit, to the simple shoe styles every woman should have on backup, it pays to be au fait with the world of elevated basics.
After much debate and trawling through my wardrobe yet again, I've deduced that the below pieces are the classic handbags every comprehensive grown-up wardrobe could (and should) benefit from. My edit veers towards the higher end of the price point spectrum because I do believe that a decent handbag is worth investing in, whether you need to save up or can allow yourself a splurge. Cheap handbags can look great initially, but they'll be prone to wear and tear far faster than something that has been handcrafted out of the finest materials.
Many of these suggested handbag styles never really go out of favour, even if the preferred finish, details, colours or designer brands change over the years. A crossbody satchel is a subtle piece that's appropriate for work, weekends and travel, and it offers up the ultimate in hands-free I'm-a-busy-woman kind of practicality. Right now, I'd say Chloé's refined styles lead the pack, but there are strong trending options from the likes of Loewe and Toteme too.
If you like to travel light and not carry the entire contents of your house around with you every day, the mini top-handle bag will be your best friend forever. The best versions of these also come with a longer detachable strap so that you have all bases covered.
Small shoulder bags—the kind Carrie Bradshaw was partial to in Sex and the City—are back with a vengeance. The boomerang bag trend is therefore worth buying into so that you've got one for now, but also for the many times in the future where they'll feel current again. All of Bradshaw's favourites are trending once more: Fendi's Baguette is the very pinnacle of good taste, with the brand relaunching this iconic style in countless iterations, and Dior's Saddle bag is experiencing a renaissance with an entirely new It crowd. I'd also be inclined to suggest Bottega's Gemelli, a new style that has "future classic" written all over it.
Although the bucket silhouette may not feel as hyped as it did a few seasons ago, it has become a style staple in many a great wardrobe. These are perfect for those days where you want to carry some extra baggage and still look laid-back or casual. There are a few key versions that have stood the test of time (think Louis Vuitton's monogrammed Noé BB), but there are always the new classics like Mansur Gavriel's bucket bag that are guaranteed to be around for generations.
Although mini bags have taken over from portfolio pouches on the fashion week scene, there's no denying that some smart outfits simply required the plainest of clutch bags. Doubling up as document holders and handy little wallets for when you travel, I'd suggest always having one on call for weddings and events too.
If you're the kind of woman who travels a lot or needs to tote around a laptop, diary and makeup bag on the regular, you need a really strong, good-quality tote bag. I'd recommend finding a shopper that has a sturdy lining and thicker handles. (Softer leathers and thinner handles will not withstand the battering this bag style always receives.) I know a couple of girls who have the Mulberry Bayswater totes, and it has been serving them well. I'd also recommend the newer Saint Laurent shoppers—jumbo, well-made and with a little extra detailing for the magpies out there.
A simple clutch can work for many occasions, but when it comes to cocktail attire or true party dressing, an outfit can be ruined with anything but an evening bag. This is a category that has seen major development over the past few years, moving from twee, cutesy box styles to cooler, more relaxed satin pouches, bracelet bags and drawstring purses in fancy fabrics.
You don't have to spend a fortune on a basket bag (I'm always happy to pick an authentic Spanish one up when I visit on a summer holiday), but they've become big business in the luxury sector. Loewe really cemented the trend last summer with gigantic straw totes featuring sophisticated leather patches and handles. The brand also has many more versions to arrive ahead of the holiday season this year. Jacquemus is another designer known for this breed of bag, offering up raffia-fringed and leather-panelled versions.
Up Next, This Affordable Bag Brand Is Every Fashion Insider's Best-Kept Secret