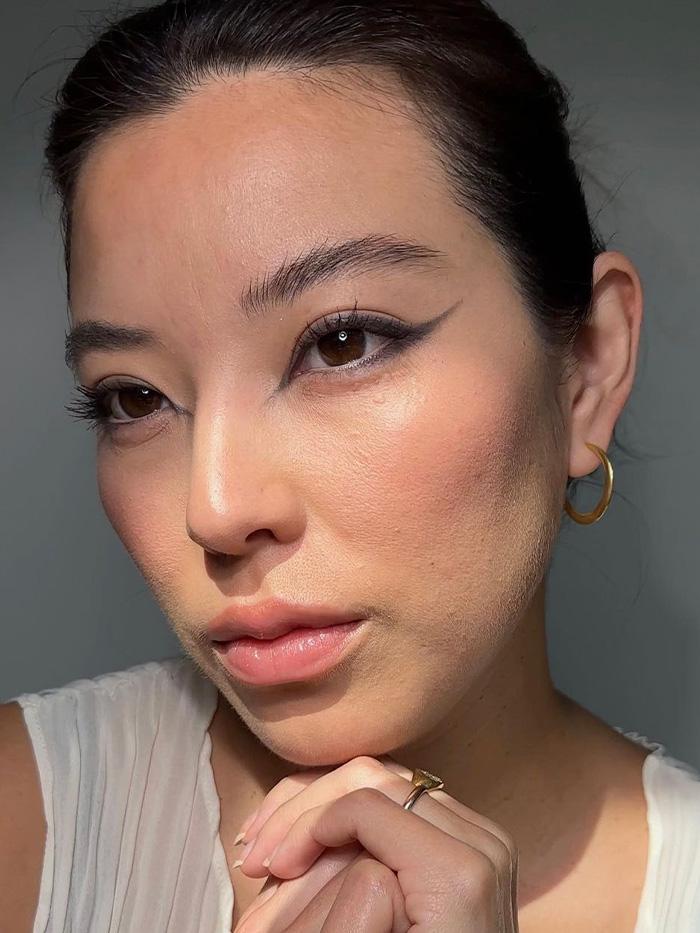 Winter is here and so is my yearly struggle that my normal-to-dry skin type has shifted to be drier than the Sahara desert. Thankfully it's not too much of a problem nowadays as I'm armed with a whole heap of skincare products ready to put all the moisture back in. That's not to say I'm not looking to add to my list, especially when the recommendations are from great skin experts.
Dr Ophelia, Consultant Dermatologist, MBBS, BSc, PhD and MRCP says "As much as 300ml of water can be lost through your skin each day which is known as transepidermal water loss." This is why it's important to make sure you're giving your skin regular moisture from hydrating serums to moisturisers packed with skin-loving ingredients, especially during the colder months.
If you're currently on the hunt for a moisturiser that's ready to diminish dry skin, keep scrolling for some of the best moisturisers that are too good not to share, as recommended by skin experts and me.
"This new formulation is rich and contains lots of essential fatty acids, squalane, vitamin E and argan oil," Dr Sophie Shotter, Skin & Aesthetics Doctor, tells Who What Wear UK. "This feels beautiful at night and helps to decrease transepidermal water loss."
This hand and skin cream is a top recommendation from Annemarie Hughes, Lead Trainer for Million Dollar Facial. She says, "This is great for all skin types as it features cupuacu butter, shea butter, cocoa butter, allantoin and almond oil to prevent skin dryness and add deep hydration to the skin."
"This is a perfectly balanced lipid-based moisturiser that contains ceramides, cholesterol and free fatty acids in the same ratio as in your skin. The result is a boost to your skin's barrier health and a decrease of transepidermal water loss." Says Shotter. Ophelia also notes this SkinCeuticals cream as one of her top choices, she explains, "This SkinCeuticals moisturiser is good for wintertime as it feels really good on the skin and has a luxurious feel to it."
"The DEJ face cream is suitable for even sensitive skin types. It's a multitasker with lots of botanical and hydrating ingredients, as well as squalene that helps to keep the skin hydrated and full of moisture."  Shotter tells Who What Wear UK.
I can never resist raving about this moisturising lotion as it's all I've used on my dry-to-normal skin type over the past two years. Developed with dermatologists it's clear to see why this lotion is so loved. It's formulated with three essential ceramides and MVE technology and provides long-lasting hydration to the skin. This is a great option for all skin types as it's so lightweight and smooth.
This moisturising cream offers instant hydration to the skin with its blend of botanical extracts and 12 active ingredients. The skin will continue to feel rejuvenated and soft for hours.
This is a new addition to my skincare collection and I honestly can't imagine a time without it. The lightweight formula nourishes the skin in just a few quick pumps. Whether you choose to use it during your AM/PM skin routine or as a base under makeup, it'll leave your skin feeling smooth and full of hydration.
REN always get it right when it comes to hydrating the skin and the Evercalm Global Protection Day Cream is no exception. This is the perfect contender for skin in need of a good replenish as it works to soothe and protect skin from the inside out.
This day cream offers the perfect matte finsh but doesn't skip out on hydration. Formulated with skin-loving ingredients from hyaluronic acid to help with water retention to a blend of oils that will seep seamlessly into the skin.
If you're looking for a moisturiser that looks and feels super luxurious, look no further than Glossier's Priming Moisturiser Rich. It's formulated with the likes of shea and murumuru butters for an instant sumptuous feel and other key ingredients to help lock in moisture over time.
Another recommendation from Hughes is CeraVe's moisturising cream, she says "This hydrating moisturising cream is gentle, fragrance-free and hypoallergenic. It's also non-comedogenic and perfect for most sensitive dry skin."
There's been a lot of buzz online for this deep moisture cream thanks to its formulation of superior plant extracts and a pro-grade peptide complex. Your dry skin will thank you later!
"A lot of dermatologists use this lotion at home as it's so effective for dry skin and is a great in-between for the Cetraben ointment and creams without the hassle of oiliness," says Dr Ophelia. "I love to use it and my local pharmacist even told me that the queen used it."
If your dry skin worsens during the colder months, then chances are this cult moisturiser is a staple in your skincare routine already. It's thick, nourishing, and rich.
Most people use this as a targeted treatment on areas of dry, sensitive skin, but if your skin is dry all over, it makes for a great overnight moisture mask.
This story was previously published at an earlier date and has since been updated.
Next Up: Dermatologists Swear by This Underrated Skincare Ingredient—Here's Why