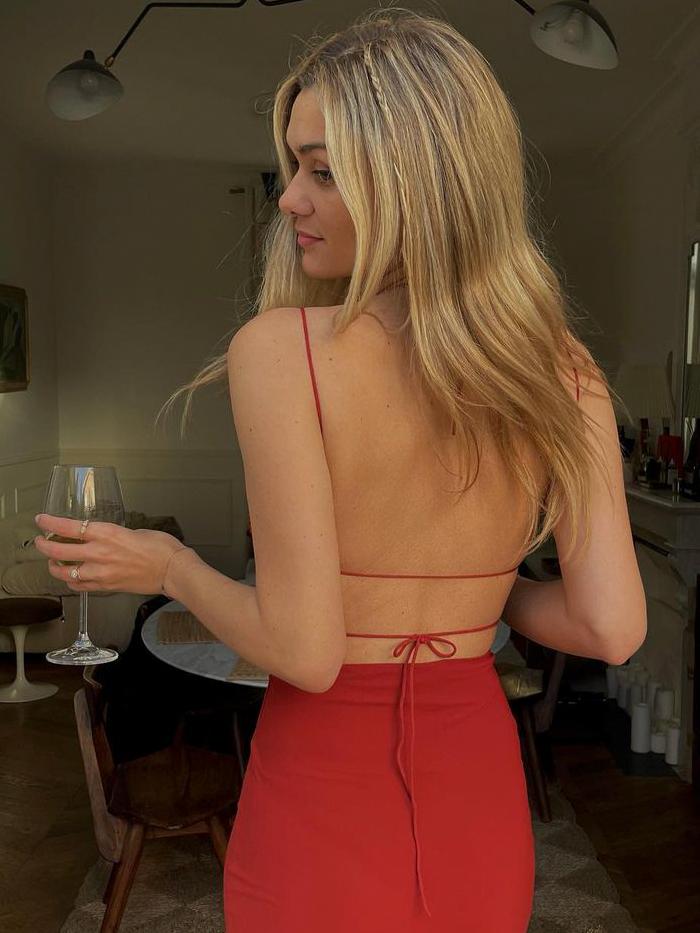 Backless bras are quite a controversial subject. For starters, do they really do anything? And wouldn't it just be easier to go braless? It's a yes to both for us, which proves exactly why this is such a tricky lingerie item to pin down and feel content with. So if you're in need of a bit of support and don't want to feel exposed (not to mention if you have a fuller bust), there are definitely outfits that require such an item. Whether that's a plunging top, dress or jumpsuit, a backless bra can come in handy and really make your whole look.
Backless bras will help you unlock a multitude of outfit options. 
But like strapless bras, they're a much-maligned item in the world of fashion. We're quick to condemn the lingerie piece without even trying to find ones that work. To remedy this, we hunted down the backless bras that have the best reviews on the internet. Not only did we find a bra that costs less than a tenner, but we also uncovered useful tips and tricks to sourcing this difficult item. Keep scrolling for more.
On Amazon, so many reviewers gave this bra five stars (enough said considering its price is super reasonable too). The most recent reviewer revealed that this is "an excellent product." She wore it as a bridesmaid, and it gave her "good support and stayed on all day." However, as she's a B-cup, she did warn it might not be great for fuller busts. Something to consider when choosing your backless bra.
We've made no secret of the fact that we love Marks and Spencer lingerie, so where better to find a decent strapless bra than the high-street store? For this bra, the discreet clear clasp allows you to wear it with so many styles.
For just enough coverage without a full bra style, these adhesive silicone patches do just the trick. One review noted, "Even under a thin tight bodysuit you can't see the edges." Plus, this comes in two sizes and three tones for the perfect match for you.
The reviews show that this stick-on bra remains in place regardless of heat or duration of wear. "Its first outing was an all day wedding in 36 degrees heat in Italy..perfect staying power," said one reviewer, whilst another wedding-goer said, "It stays put all day and night."
Another one for those with a bigger cup size is this highly recommended bra that is available on Amazon. "I was slightly sceptical especially as I have a larger bust but these bras are great" said the reviewer. This sits alongside a range of positive reviews including one customer who said "I have a 34dd bust and they held all day".
You can tighten the corset design at the front for more cleavage. 
Available in two colours. 
These add slight padding without the need to wear an actual bra. 
The closest thing to wearing no bra at all. 
A push up style for those looking for some extra lift. 
This stick-on, U-plunge bra features push-up padding and underwiring to provide all-day support. 
This comes in sizes from A to F. 
This piece was published at an earlier date and has since been updated.