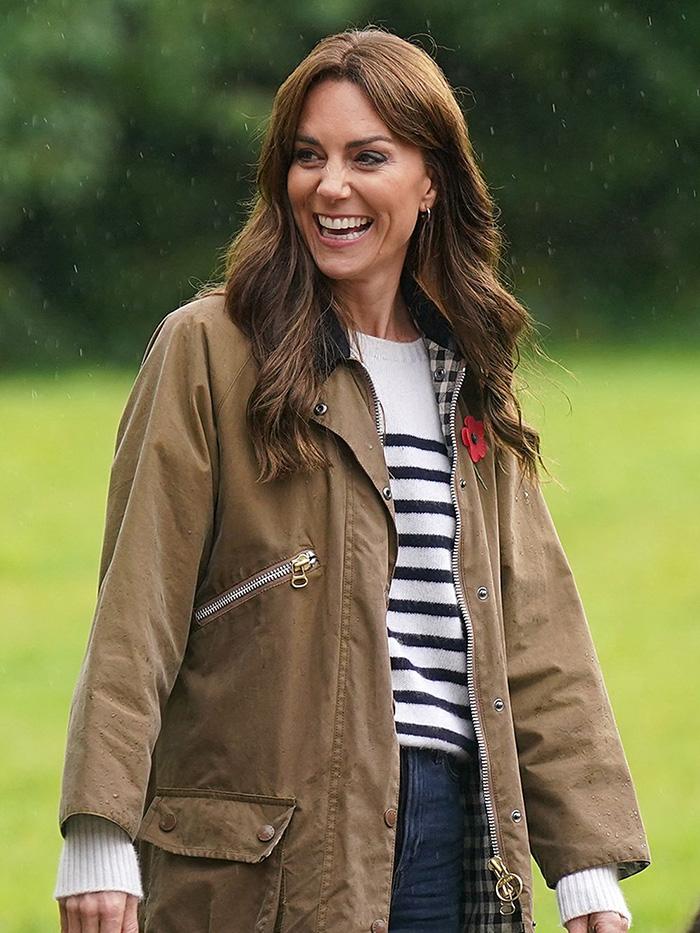 Princess Catherine's classic style is always refreshing to see given how quickly the trend cycle moves in fashion. Much of what she wears are styles she was wearing ten years ago. Sure, the royal life doesn't allow for a ton of experimentation when it comes to fashion, but it seems as though she's quite comfortable in what she wears and would opt for a classic aesthetic anyway. This aesthetic was on full display while out and about carrying out her royal duties in London.
For the casual appearance, Kate Middleton opted for a pair of straight-leg jeans with a striped sweater and a barn jacket. And on her feet was her go-to boot style for many years: Chelsea boots (by Reiss, specifically). I myself have covered Middleton's affinity for Chelsea boots on repeat occasions. They're not the most trend-forward of boot styles, but that's why they're great. From my own wardrobe experience, Chelsea boots are one of the shoe styles in my wardrobe that I never get rid of (until they fall apart). They look great with every type of jean—trust me, I've tried them all—and there happen to be some very chic iterations on the market this season. So, let's go shopping.
On Kate Middleton: Barbour jacket; Erdem sweater;  Mother The Dazzler Mid-Rise Straight-Leg Jeans (£295); Reiss Thea Leather Chelsea Boots (£198)
This post originally appeared on Who What Wear US. 
Next Up: Winter Is Coming—Here Are 7 Stylish Cold-Weather Outfits to Wear This November