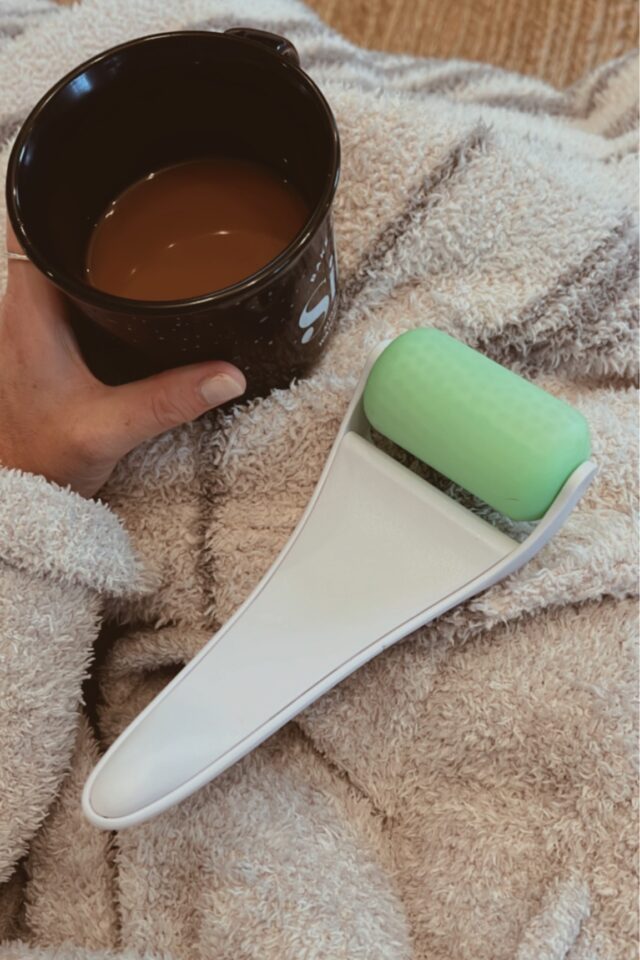 Happy Monday! Is anyone else excited that spring has finally arrived!? While it's still been quite chilly, I'm living for these longer, sunnier days. If you missed it, one of my favorite dresses was recently restocked in black and white. It's the perfect black dress for any occasion and one you'll have in your closet for years to come. Sharing more details below along with all the March favorites. So many good finds all under $50.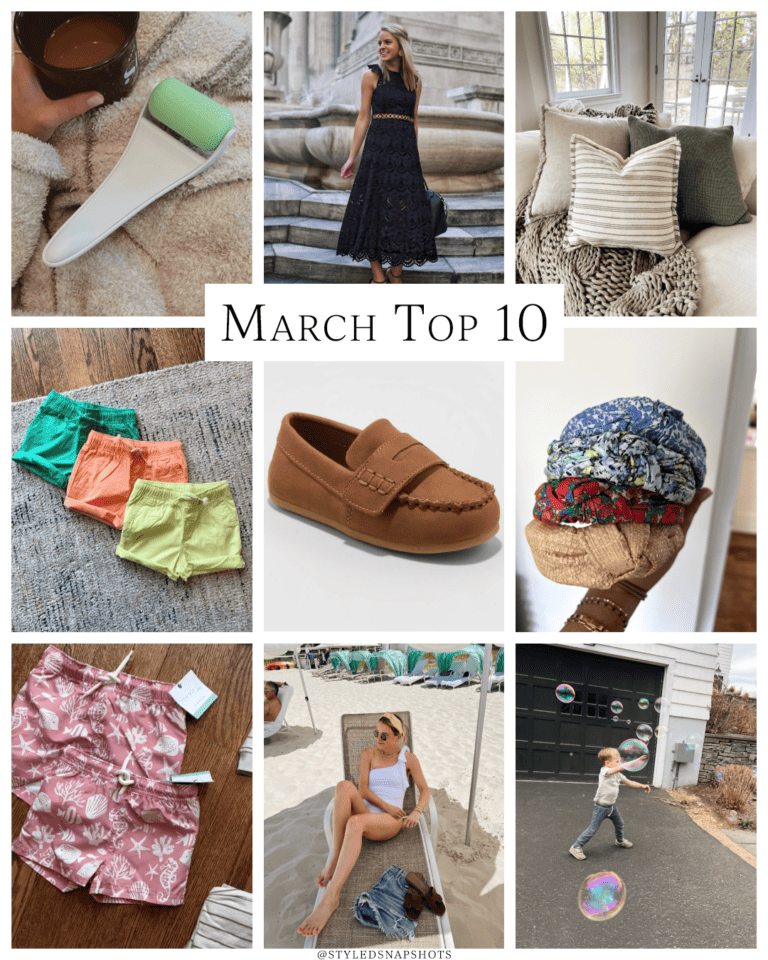 10.
Ice Roller – finally caved and gave this a try and I've been loving it! Under $20 and perfect for tired mom eyes.
9.
Black Eyelet Dress – had this dress in my closet for several years and was so excited to see it in stock again! I'm 5'5 wearing a size 2. It does sell out fast, but if you ever see your size available, definitely snag it.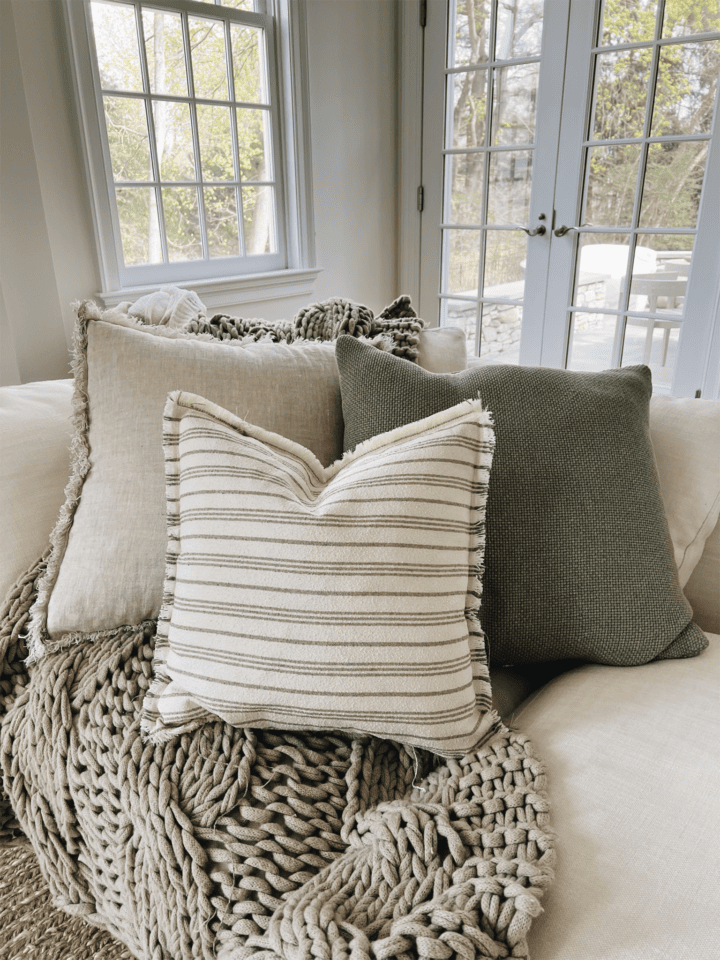 8.
Target Pillow – these green pillows were the perfect spring addition to our couch! Come in a few colors and only $30. Striped pillows were a Marshalls find. Neutral pillow & throw.
7.
Toddler Loafers – only $20! Had several moms say they bought these in every size so their little always has a pair.
6.
Strapless Bra – I'm not a big fan of strapless bras, but this is my go-to. Only $20 and comes in a few colors.
5.
Toddler Shorts – the best toddler shorts for only $6. I buy new ones each year and roll twice for an above the knee look.
4.
Knotted Headbands – love a good headband! These are from JCrew and don't hurt behind your ears. Come in several prints and usually always on sale.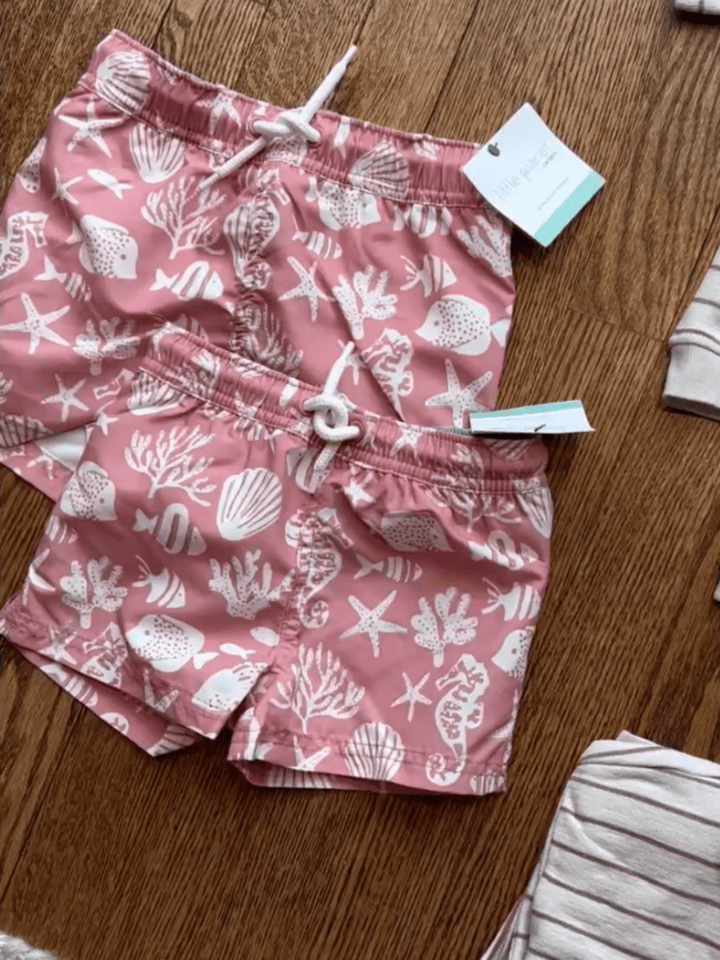 3.
Toddler Swim Trunks – thought the print was so cute! Fit tts and under $25. Comes in a few different colors and available in toddler and baby sizes. This print also comes in a girls one-piece.
2.
One-shoulder Swimsuit – picked this up for our Turks & Caicos trip. Comes in a few colors and on sale for under $60. I'm wearing a size 2 and it's lined.
1.
Bubble Machine – Our neighbors influenced us to get these for the boys and they don't disappoint! Under $35 and makes so many bubbles.
Shop The Post