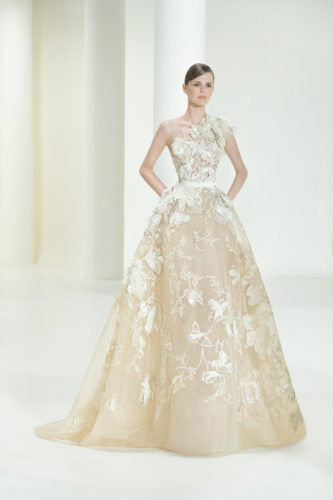 As you've probably known Elie Saab is one of my favorite designers and of course, I couldn't miss her the latest Fall Winter 2021-2022 Haute Couture Collection. So, since I couldn't decide on what to post and what to hide, I'm posting a complete collection and its digital presentation video from the official Elie Saab youtube channel.
In brief:
What – dresses (as always), coats and jackets, jumpsuits and pantsuits. Plus, Elie Saab Wedding dresses and gowns.
Colors – white, sky blue, powder, beige, apple green, sage, red, ruby, burgundy and black.
Textile – satin, laces, feathers, organza, crepe.
Features – massive bows, 3d flowers, crinolines, trains, trains even with a short skirt, feathers as trim and as the main material in coats and for gowns.
But fewer words and more photos for your inspiration!
Let's check a complete Elie Saab Fall Winter 2021 Couture Collection.
Also, watch video from the Elie Saab Fall Winter 2021-2022 Haute Couture digital presentation:
Fashion 2021 Main page
Do you follow me on Pinterest and Facebook? Follow me now!